Developer
SA:MP Developer
Joined

May 7, 2020
Messages

169
Likes

948
Points

93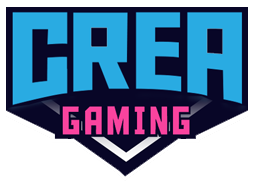 Feature Overview
Feature Name:
Business Ownership
Script Author:
Feature Version:
1.0.0
Documentation:
Chenko
Special Thanks:

Feature Summary
The server includes a rich business ownership system that allows owners to control their business name, product prices, product names, supplies, trash pickup, etc. As with all own-able properties, a business has a storage that can be accessed via /bstore and /btake. This can store many items such as drugs, weapons, and armor.
The commands available to most business owners
The Interaction Point
In order to interact with your business, players must be able to access the interaction point. This can be placed using the command /interactpoint.
An interaction point

​
Controlling Supply, Products. and Trash
A business owner needs to maintain a steady stock of supplies in order to ensure players are able to purchase products. If your supplies run out, no one will be able to buy anything! Supplies are delivered by players using the delivery job and they are paid according to the price the business owner sets using /setsupplyprice. Using /bbalance will display the amount of supplies, the supply price, and the amount of garbage that your business has generated. If you no longer wish to accept supplies from deliverers, the command /supplystatus can be used.
Checking your business balance

​
If you feel your prices do not match the demand, you can adjust them using the command /setprice. This does have some minimum and maximums depending on the product you are pricing. Some businesses, such as restaurants, bars, and clubs can use the command /setproductname to adjust the naming of food and drink items.
On the opposite side of business supplies, is business trash which is generated whenever a player makes a purchase from your store. If your garbage accumulates to over 2000, you can no longer receive supplies until some of it is removed. The garbage is removed automatically by players using the Garbage job as long as your /trashstatus is open. You will be charged 1/5th of the Garbage person's pay in order to remove 400 trash from your business.
All of this requires that you place your trash can using the command /movetrashcan. You can also adjust its position with more precision using the command /edittrashcan.
A player editing their business' trash can

​
Business Keys
If you wish to share some control of your business, you can use the command /givebusinesskey to give up to two other players access to your business. If they quit on you, they can use /dropbusinesskey to get rid of it or you can use /buynewbusinesslock to prevent them from messing with your stuff.
Business Radio and Intercom
In order to better communicate with and entertain your customers, you can install a business radio (purchased from a 24/7) or a business intercom (purchased from a Hardware store). These can then be accessed using /bradio and /intercom.
Related Commands
/bstore
/btake
/bbalance
/businessname
/lockbusiness
/abandonbusiness
/setprice
/setsupplyprice
/setproductname
/supplystatus
/trashstatus
/movetrashcan
/edittrashcan
/givebusinesskey
/dropbusinesskey
/buynewbusinesslock
/bradio
/installintercom
/intercom
/interactpoint