Tiocfaidh Ár Lá
Crea Lead Admin
Crea Admin
Crea Moderator
Sportsbook Moderator
Joined

Apr 3, 2020
Messages

303
Likes

3,822
Points

93
So, you have stumbled upon our server and you're interested in playing our GTA San Andreas Multiplayer server. Well, you have come to the right place. This guide will talk you through downloading San Andreas all the way to connecting to the server.
Step 1. Purchasing San Andreas:
So, first of all, you are going to want to install steam
here
.
Once you have it installed, go ahead and buy San Andreas. It only costs 10 quid!
Step 2. Downloading GTA SA Crack:
So to install SA-MP using the Steam version of GTA SA, you will need to download this GTA_SA.EXE crack which can be found easily via google.
Then go to your Grand Theft Auto San Andreas directory :\Steam\SteamApps\common\Grand Theft Auto San Andreas (Steam folder is usually contained in program files or program files(x86).
Rename your original GTA SA.exe to something like GTA_SA(Steam) and then drag the cracked version into the directory so it is like this.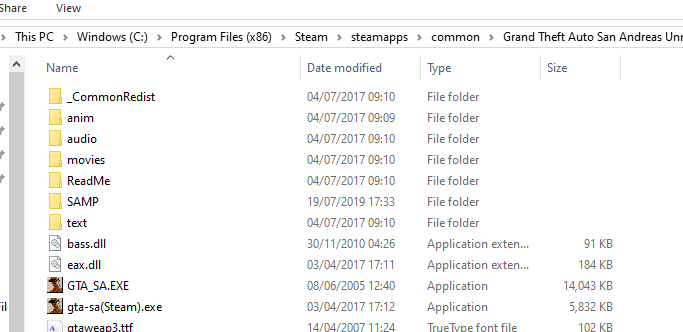 Step 3. Downloading SA:MP 0.3-DL
Go ahead and download SAMP, you well see a download link in the top bar of the right next to Account Upgrades. Once you download the installer, make sure it is located to your San Andreas Directory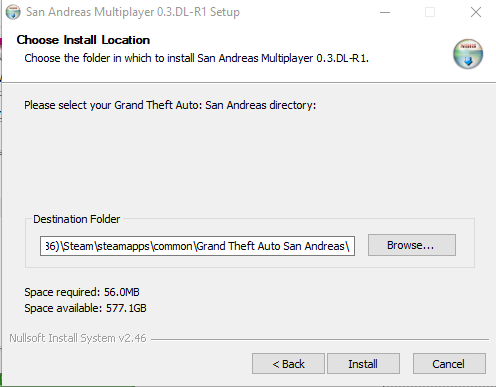 Step 4. Delete Audio Files:
To prevent your game crashing everytime you enter a vehicle, go to your Grand Theft Auto San Andreas directory again > Audio > Streams: and delete every file there apart from what I have left

Step 5. Add our server to your SA:MP client:
Nearly there now. Open up your SAMP client and click the orange tick in the corner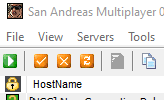 A box will come up where you put in the IP. The IP Address is currently server.creagaming.com:7777 so go ahead and put it in and the server should pop up. And there you go, you should be able to connect. If you are still having issues trying to connect, shoot me a forum PM and I will help you out as best you can.
Last edited by a moderator: