Saucing on these **** with the drip
SA:MP Tester
Joined

Apr 11, 2020
Messages

281
Likes

3,656
Points

93
If you're new to Runescape this is your one stop guide to getting started!
Firstly, Runescape is one massive grind. It's very rewarding to reach a goal you worked so hard for but if this isn't your style of game this one might not be for you.
It is completely free to make an account and you can do so here to get a taste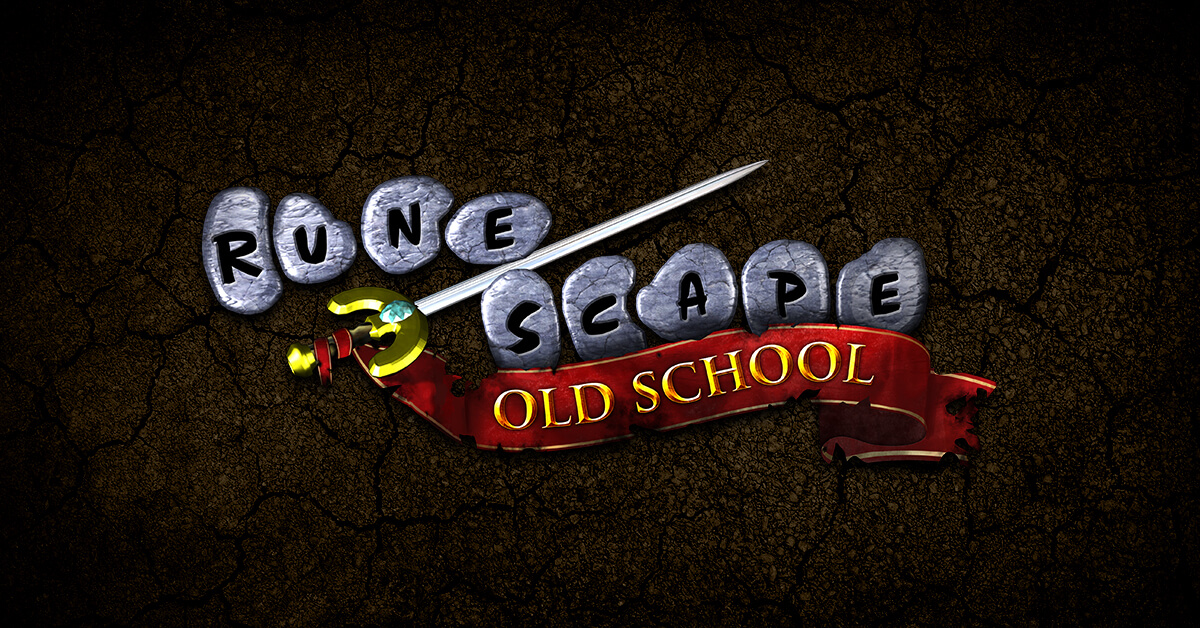 If you're a RuneScape veteran hungry for nostalgia, get stuck right in to Old School RuneScape. Sign up for membership and re-live the adventure.

oldschool.runescape.com
You can use the OSRS client but many prefer to use the runelite client as it offers a lot more benefits the regular does not. That can be downloaded here
A popular free, open-source and super fast client for Old School RuneScape

runelite.net
When you make an account and first log on you are taken to tutorial island. It will run through the basics in skills and combat for you to get you started.
As you will be a free to play (F2P) player you will have access to a limited amount of skills and supplies.
You can upgrade to pay to play (P2P) through a subscription service or buying a bond in game with ingame cash. This gives you access to more skills, training methods and equipment!
But Membusy what do I do in Runescape?
Now that is an excellent question!
First you have quests.
Quests are missions with varying difficulty that provide tasks for you to accomplish. They often reward XP towards skills, unlocking new areas, new armour and new weapons. They are integral for progressing through the game. Once you have done a quest once and it is completed you cannot come back and do it again.
You can also train you skills to unlock the abilty to access better equipment or different higher level tasks within that skill.
There is so much content to skills you're best off searching up guide videos for each skill to see what works for you but in terms of content they are pretty self explanatory.
For example:
Slayer is the skill of slaying monsters in OSRS. You get a task from a slayer master who tells you to kill a certain amount of enemies and you go off and do that.
Smithing is the art of black smithing. For this you create things out of metals and can sell your creations. In return you get access to craft with better metals and better money makers.
Once you train your skills high enough you can take on the strongest enemies in the game. These are called bosses.
They're coked up and often need a lot of attention to be able to kill them. As a reward you have a chance to get big loot.
As some of these enemies are tough if you're not a high enough skill or experienced enough to take them on your own you can often take friends in with you to defeat them together.
When you get a kill in OSRS you're given a roll on the loot table. This means not all kills offer the same reward and some bosses are more lucrative than others.
As an example: General Graardor
This boss has a 1/381 of getting the tassets (cough me and
Hamburger
4th kill on him). On average you'd have to kill him 381 times before you saw that drop.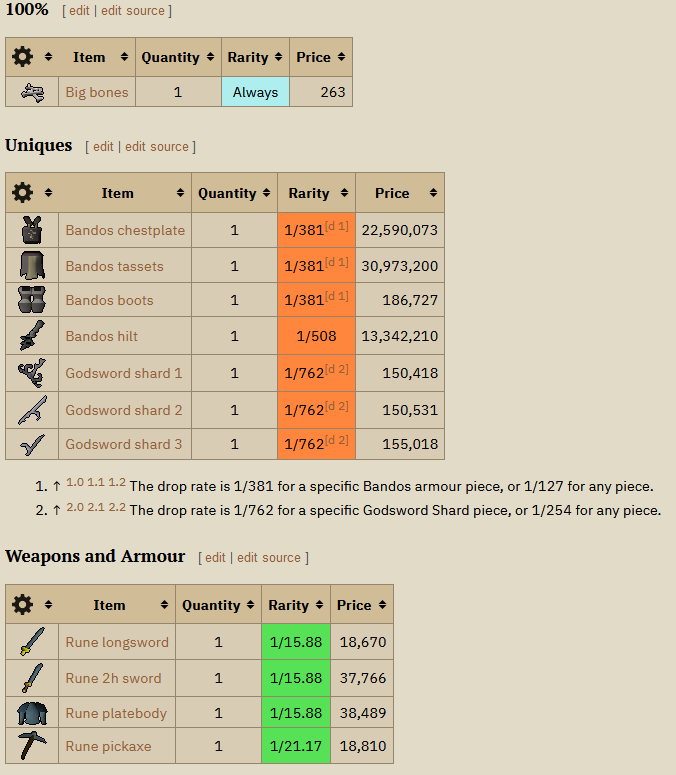 If you're still on the fence on whether it is a good game for yourself I'd recommend watching this video to get a taste of what to expect as a new player.
​