Developer
SA:MP Developer
Joined

May 7, 2020
Messages

169
Likes

987
Points

93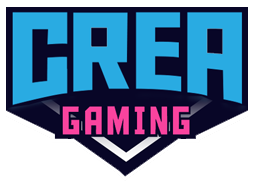 Feature Overview
Feature Name:
Loyalty System
Script Author:
Chenko
Feature Version:
1.0.0
Documentation:
Chenko
Special Thanks:
Feature Summary
The loyalty system aims to rewards players that consistently login and play on the server. Using /loyaltyinfo you can see your current streak and the progress you have made for the day. You need to log at least 3 playing hours per day to extend your loyalty streak. Remember, hours played during the happy hour count as double!
Once your loyalty streak hits three days, you will start to receive rewards whenever you extend the streak. These rewards include bonus percentages on your paychecks, straight up cash, loyalty points, and random amounts of drugs. As your streak gets longer and longer, the rewards get bigger and bigger! Some of these rewards must be redeemed at the loyalty shop with the command /loyaltyredeem. This is to prevent you from obtained illegal items such as drugs at an inopportune time.
If you manage to reach 100 straight days you will be rewarded with an exclusive newbie chat tag which cannot be obtained through any other means!
Loyalty Points
The loyalty system will often award you with loyalty points which can be spent at the loyalty shop which is the heart icon on the minimap. (/map -> Loyalty Shop). This shop allows you to spend your points on VIP that lasts 6 in-game playing hours, armour, drug packages, and special toys such as the parrot and x-ray glasses!
Loyalty Shop
Related Commands
/loyaltyinfo
/loyaltyshop
/loyaltyredeem